I can't get the word "full" out of my head. Ever since several months ago I saw this
here
(and later on I saw it on pinterest)
I've had many conversations about what a full life is/looks like.
"I have come that they may have life, and have it to the full." (John 10:10)
Then
Friday's topic
was full.
Tossing and turning last night, I kept visualizing/brainstorming "full" words.
I can't escape it
. I want my life to be authentically full, and I am sensing I need to write and share about what IS and ISN'T a FULL life.
Top Ten Words that have come to mind as I reflect on how I want a FULL Life:
hope-full
joy-full
thank-full
wonder-full
beauty-full
prayer-full
grace-full
faith-full
mercy-full
worship-full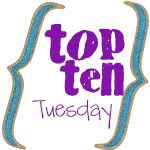 I hope you'll join me in August as I take some steps toward a full life.